it would be looked on later as a moment of feminine growth...Mistress DLC had been tolerating the dance of a male submissive that had come to her page. It went on for a week or two...nibbling at the edges like a scared little mouse i soon moved forward and reached out.
confident, self assured beautiful Dominatrix Camille had likely seen it before. lets call it what it was...a superior Woman had an inferior male at Her doorstep....why is Mistress Darklady superior? among other reasons She knew what i wanted before i did.
another 10 days or so past before we stood at the crossroad. the commitment was made unsure of what would occur on my part.
hence forth i would answer to the delightfully feminine name of alyssa...not only that i was to be considered DLC's alyssa.
it is a girlish name... a name a woman would have...a pretty name...that the more one hears it the more it sinks in to 'his' consciousness...alyssa...a way of being identified ...from now on...a name one answers to...and calls themself.
Her words were clear...'You're going to lead a full-time feminine life...under my direction and guidance...'
acknowledging Her superiority i was always to obey and respond with 'yes Mistress or yes Ma'am'.
'for the time being you will be allowed to retain that little penis and balls...it will be called your gurl-clitty......many days it will be kept caged as a way of reminding you that it belongs to me....while you still have it.'
the first pictures DLC's alyssa sent to Mistress!
the implication was clear....wrapping my head around it i understood that one day i would have a pussy between my thighs....a lovely flower of a vagina. something that would go well with the breasts i would be developing with the softness of a female body . to remove any doubt of Her power Mistress next showed Her alyssa pictures of gurls She had fully transitioned.
always moving forward i learned that goals would be met....first though what was needed was to acquire the feminine grooming habits a woman maintains....3 years in they have been woven in a daily practice...
that first time i slid the razor up my legs i could feel the change. i was now going to be regularly shaving my legs, underarms and body....aided by moisturizing lotions and cocount oil alyssa was soon performing the feminine ritual of keeping a body totally smooth, hair-free and soft...that is except for on my mound...Mistress wanted something pretty there...something that screams femininity...when working out i now get stares from men in the locker room...alpha-males that have hairy bodies so different then my smoother look.
it makes me wonder what they'll think....on seeing Mistress's mark on Her gurl with alyssa having a few tattoos...
one of a few tattoo designs i researched...
slave collar in place next came pierced ears...for some no big thing yet for alyssa they were....
tiny boobs?...yes ....but big things have small beginnings...
the difference of 13 months on the femme-herbals pueraria mirifica makes...
it is now deep in my mind...the idea that alyssa is becoming what Mistress DLC said i would....that i am blossoming like a flower in Dominatrix Camille's garden of femininity...the desire to take on the full measure of a femme-submissive life only grows stronger...
i feel a strong connection to other t-girls especially my DLC sisters...it is the common bond of a shared experience of being led to the Lady pond by Her Mistress.
sucking on a dildo is a regular occurrence ...even if it isn't on the hips of a Woman..
all DLC gurls are trained to the jeweled anal-plug...along with others more sizable..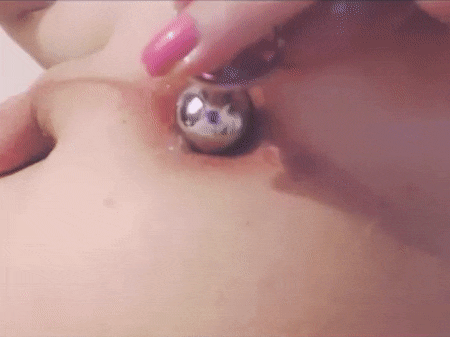 Mistress has Her gurls in many different costumed looks...does a rugged man wear a French school girl outfit?...no by a DLC t-girl will...
habitual 3 years in it is now automatic...i sit to urinate...regardless if caged...
how many have had that urge....to become feminized by a superior Woman....
once it was planted in my mind ...the desire that i could have breasts ...
and welcome a cock...
with a vagina have become a sought after goal...
allowed the gift of a pussy will be a medical decision needing a doctor's approval...if not a t-girls life still awaits...
either way the days of pretending at being an alpha have passed.....
planted deep inside me is the desire to please my Mistress...
we keep moving along on the feminine path...everything Mistress has predicted is happening....
with moments of t-girl inspiration i want to become the best gurl Mistress can make of Her alyssa....
having brought Her alyssa along so far one thing i do know...i am like puddy in the hands of a superior Woman that knows where She is taking me...peace, alyssa